Christopher Sullivan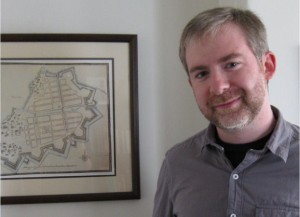 After graduating from the University of Pittsburgh with a degree in Linguistics and German, Chris spent a year in Kiel, Germany studying Scandinavian Studies to further his knowledge of Swedish, Danish as well as German. Upon returning to the United States, Chris began working as an in-house linguist at a translation agency in New York, NY. Initially working as a proofreader, Chris' responsibilities grew to include file prep, company training, editing translations as well as translation. After spending over five years working closely with project managers, desktop publishing experts and sales team members to provide clients with high-quality and consistent translations, Chris returned to his home in the greater Philadelphia area and began working as a freelance translator before founding Hansa Translations.
Chris has also worked as a foreign language instructor, teaching Swedish to undergraduates at the University of Pittsburgh and English at a private language school in Germany. He is an avid cyclist, occasionally brews his own beer and enjoys playing guitar.
Antje Sullivan
A native of Germany, Antje began her translation career while finishing up her M.A. in Scandinavian Studies and Linguistics at the University of Kiel. In addition to providing translation, editing and proofreading services on a freelance basis, Antje also worked as a member of the technology team in the translation division of a multinational printing corporation. There, she specialized in translation memory software before returning to freelancing full-time to concentrate on providing linguistic services.
Antje previously worked at the University of Kiel library cataloguing Scandinavian academic journal articles as part of the German Research Foundation project "Virtual Library of Northern European and Baltic Regional Studies." Antje enjoys gardening, crocheting and spending time with her family on both sides of the Atlantic.